I recently replaced a small mess of WiFi AP devices and config based on my pfSense router with a UniFi Nano HD AP.
UniFi AP's are designed to be wall or ceiling mounted - I didn't want to do that in our condo and instead used the mounting bracket to mount it to the underside of a cheap Ikea table we have next to our sofa.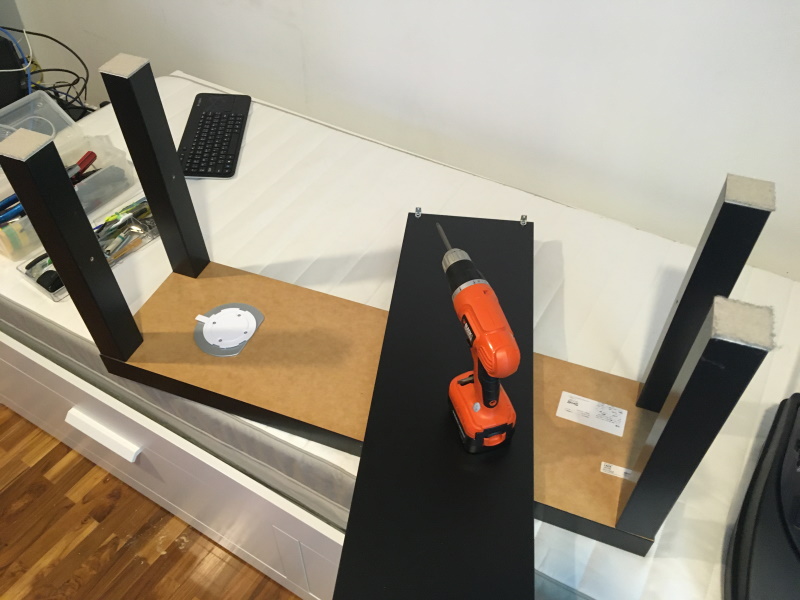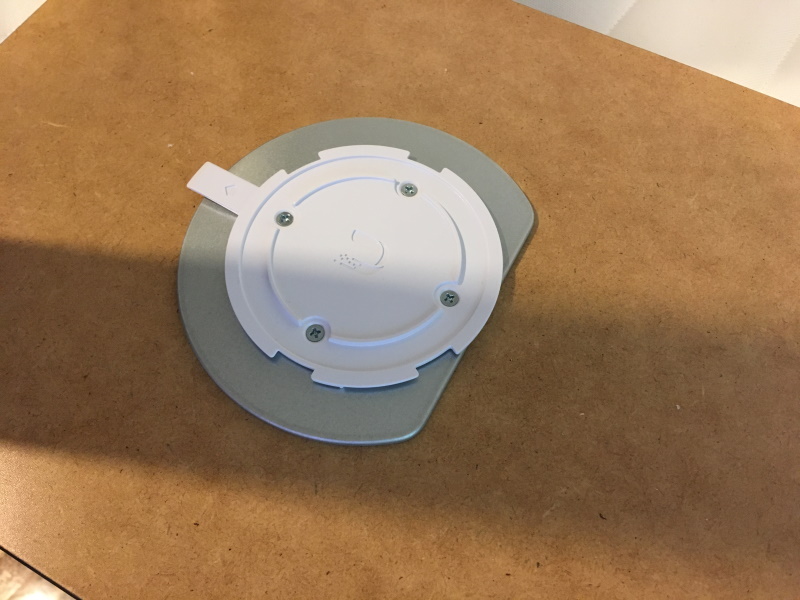 The AP is nicely tucked away with just a single ethernet cable carrying network and PoE+ power: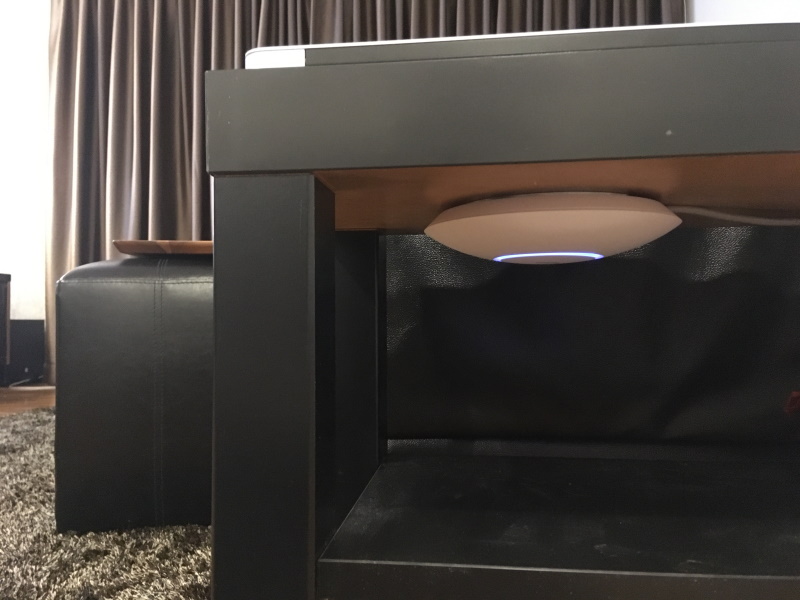 Unless you get down to look under the table, you won't know it's there: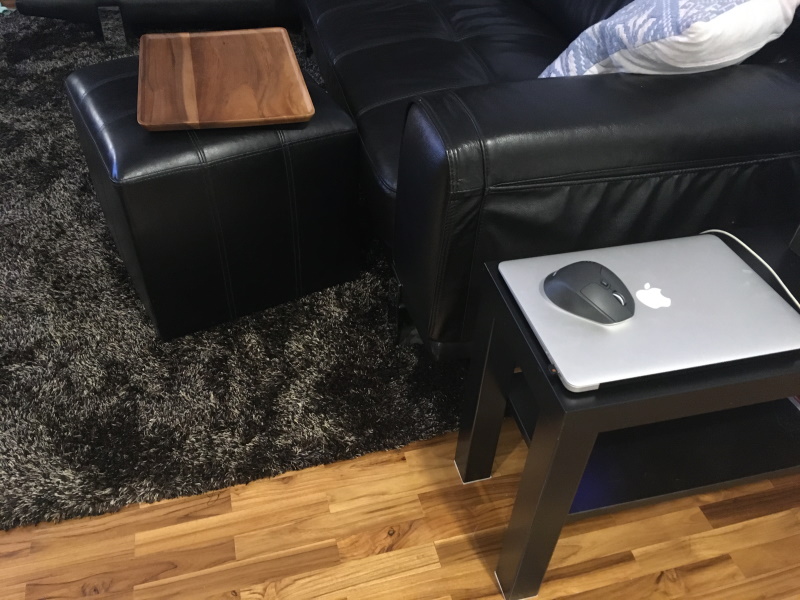 This was a quick and easy mount and I'm very happy with how tidy it is.