My first Microsoft Ship It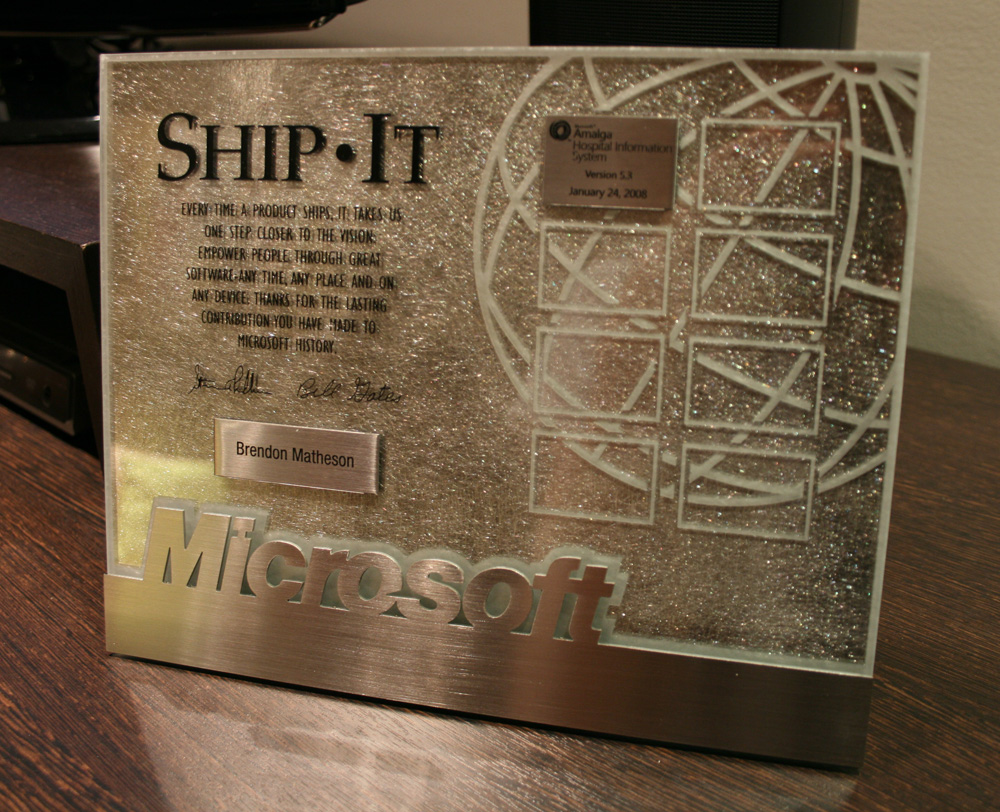 My manager gave me my first ever Microsoft Ship It award today. This is for the 5.3 release of Amalga HIS which we completed back in January, but I was out of the country when everyone else got their Ship It awards. Some people don't like the Ship It concept, but I think it's kind of sweet.
We actually just rolled out Amalga HIS version 5.4 to Bumrungrad International Hospital in one of the smoothest production releases I've ever seen.